Zinc Flake Coating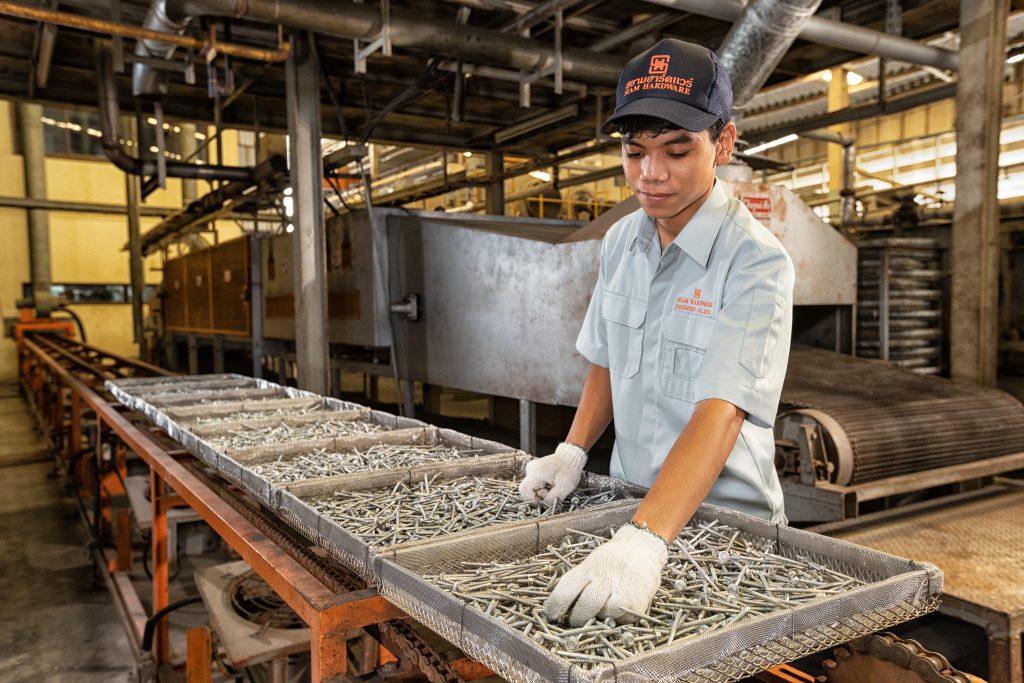 Description
Zinc-Flake Coating is a non-electrolytically coating that ensures the object which it applied to remains corrosion-free. Our zinc-flaking coating service features the Chrome-Free solution from Nihon Ruspert, which has superior corrosion resistance, is environmentally friendly, and in compliance with RoHS, REACH, and ISO 9001:2015 standards.
Siam Hardware is an authorized service provider of Nihon RuspertCo., Ltd.; our customers can ensure to be served with authentic Nihon Ruspertproduct line. Customers can rely on Nihon RuspertCo., Ltd'sJapanese Technology
Samples of Suitable Work
Electrical appliances' parts, furniture, construction equipment and hardware
Raw Material
Alloy steel, stainless steel, aluminum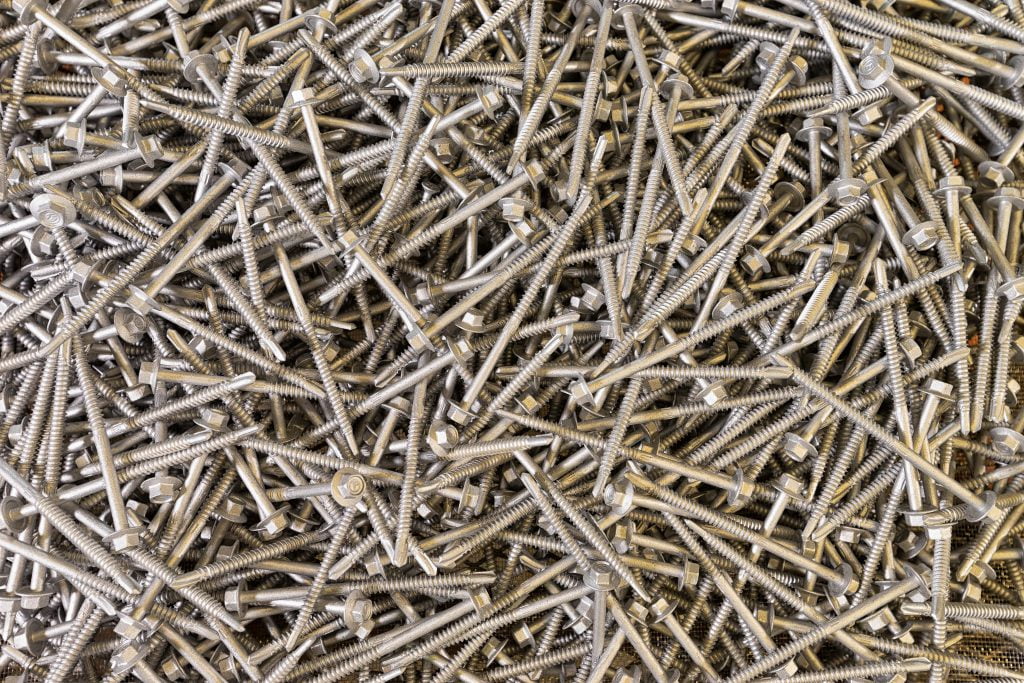 Capacity
1,500 Tons / Year
Support
Anti-Corrosion Service – from 500 to 2,000-hours salt spray test
Custom Color Service

Features
High anti-corrosion performance Salt Spray Test 2000 Hours. Combined Cycle Test 200 Cycles. (High anti-corrosion type) Also applicable for SUS. *Except for high anti-corrosion type, all the other treatments standard: SST 1000 Hours, CCT 100 Cycles.
Free from hydrogen embrittlement especially perfect performance on the surface of high carbon steel Pickling and electrolytic processes are not necessary, which can eliminate the hydrogen embrittlement problem. DISGO treatment is especially developed for the high tensile strength carbon steel (CRMO or HTSS).
Environmental-friendly Free from the hazardous substances such as hexavalent chromium, trivalent chromium, lead, cadmium, mercury. RoHS and REACH compliant.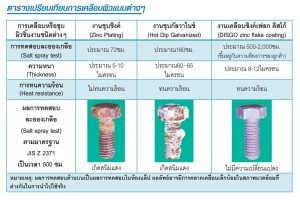 Reducing the electrolytic corrosion Reducing dissimilar metal contact corrosion apparently between the products and aluminium board or plated steel board.
Low cure temperature The baking temperature below 200 C no effect on the physical properties of products. Applicable for the carbon steel springs and screws.
Controllable coefficient of friction Three types in total, low coefficient of friction type normal coefficient of friction type and high coefficient of friction.
Chemical and heat resistance